Using Tech to Boost Your Home's Appeal
Posted by Erik Ymer on Monday, March 18, 2019 at 1:00 AM
By Erik Ymer / March 18, 2019
Comment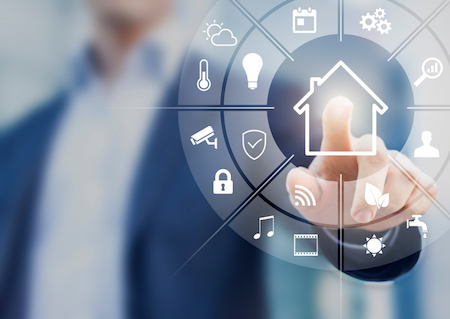 We are living in a technology-driven world, and your home's connection with the digital world can be an important part of its appeal when it comes time to sell.
It wasn't all that long ago that technology wasn't a big factor in selling a house. It didn't matter what cable company or internet provider you had; buyers weren't going to make their final decision on that sort of thing. But these days, good internet and Wi-Fi service can be key for many buyers. As we rely on our devices and laptops more and more—for work, school and staying in touch with friends and relatives—connectivity is about a lot more than watching TV and playing video games.
Let house hunters know which service providers are in the area, and even keep the brochures handy during open houses. Most companies offer discounts to new customers; having that information available to buyers can be helpful in attracting interest.
Today's digital world is largely wireless, but your home may still have some unsightly wires showing that aren't necessary. Give your TVs, computers and printers a check to make sure there aren't unused wires and cables that are all tangled up and making the area look messy.
Show off the technology you have. If you have an Amazon Echo, or similar device, use it to set lighting, turn on TVs or to play music. Likewise, be sure to highlight features such as a smart thermostat if your home has one. Not that you should invest in these technologies if you don't have them, but they can be a plus.
Get rid of old technology. If you have old TVs or computers that aren't being used, consider discarding them. Everyone likes TVs, but having one in every room is too much. And older technology can make a home seem dated.
On the other hand, a state-of-the-art television or theater room can be a big attraction. If you have a family room, or home theater space, stage the scene. Have the TV on (to a family-friendly movie) and set up snacks (nut-free) with the proper lighting. Create a scene that parents will want to experience with their kids, or that will make those without kids dream of the perfect movie night at home.
Investing in brand-new technology doesn't make a lot of economic sense when selling a home, but taking some simple steps, and showcasing what you do have, can show buyers that your home will suit their twenty-first century needs.