Ways to Quickly Increase Your Home's Value
Posted by Erik Ymer on Thursday, July 12, 2018 at 6:33 AM
By Erik Ymer / July 12, 2018
Comment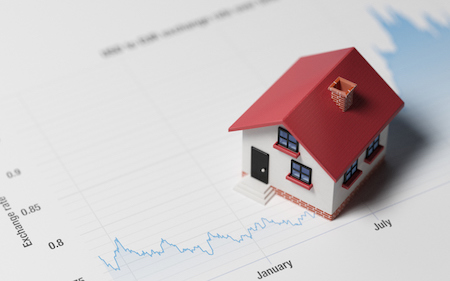 If you plan to sell your home, you want to guarantee that you will get a good price. Before you put your house on the market, take the time to make some home improvements to increase its value. There are several projects that you can tackle in a weekend that can instantly make your home more attractive to potential buyers.
Exterior
The first thing prospective buyers notice about a house is its curb appeal. People will be more likely to buy your home if their first impression is positive. If you have neglected the exterior of your house and the yard, take a weekend to spruce it up. Mow the lawn and trim the hedges, and remove weeds from the garden. If you do not have any flowers, plant some. If you have a walkway, line it with flowers or lights to make it a beautiful path to the house. If the front door looks worn, paint or replace it. These upgrades will immediately improve your home's appearance, and none of them will take much time.
Kitchen
When people are shopping for homes, one of the most important rooms that they focus on is the kitchen. Since most families use the kitchen for cooking and eating on a daily basis, they want it to be both functional and comfortable. If any of the appliances are old or damaged, replace them. Add some color with a new backsplash or countertop or a fresh coat of paint. If your kitchen is large enough, consider adding an island for extra counter space.
Bathrooms
Prospective buyers also focus on the bathrooms. Since every member of the family will use the bathroom every day, you should make them a priority to attract potential buyers. You can quickly make your bathrooms more attractive by replacing the faucets. If you have more time and money, you can replace the countertop, cabinets, vanity and lighting. You can also upgrade the bathroom with a new tub, tile or showerhead.
Clean
Before you put your house on the market, give the interior a thorough cleaning. Get rid of any clutter and any dirt and grime on the floors, walls or baseboards. If you find any mold, have it cleaned by a professional. If you uncover any maintenance issues that need to be addressed, have them fixed before you put your house up for sale. When people walk into a clean and well-maintained house, they will have a positive first impression and be more likely to make an offer.
Quick Return on Investment
Selling a house is a big step, so you want to get a good price. Before you put your home on the market, clean it up and make some upgrades that will appeal to prospective buyers. This does not have to take a lot of your time. Many of these projects can be completed in a weekend, but they can make a big difference in the price you ultimately receive for your home.