What Private Mortgage Insurance Is and How to Avoid It
Posted by Erik Ymer on Tuesday, May 22, 2018 at 6:21 AM
By Erik Ymer / May 22, 2018
Comment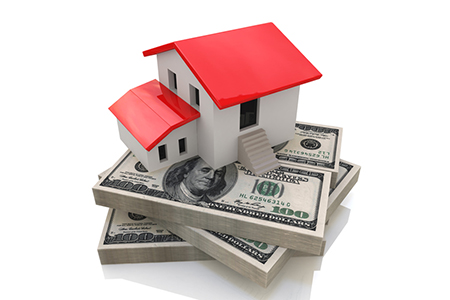 Paying less than 20 percent on a down payment on a house will likely require buying private mortgage insurance by the lender.
The insurance, called PMI for short, is used to reimburse the bank if you default on the loan.
It isn't too expensive—usually between 0.5 and 1 percent of the entire loan amount paid annually. On a $100,000 loan, a 1 percent PMI fee equals $1,000 a year, or $83.33 per month. That may not be enough money to make or break a home purchase, but it's money that homeowners would rather be saving or spending elsewhere.
There are a few ways to avoid PMI, with the simplest being to have a down payment of 20 percent or more. You can put off buying a home until you can come up with that much money, though that's probably not the answer you're looking for.
Another solution is once you've bought a house, you can cancel PMI once the loan's principal balance drops to 80 percent of the home's original appraised value or its current market value. By paying more of the principal each month, for example, you can have 20 percent equity in the home quicker and then cancel PMI.
Your lender may automatically cancel PMI when your mortgage balance is 80 percent. By law it must tell you at closing how long it will take with your monthly mortgage payments to cancel PMI.
You may be able to reach that 80 percent threshold by having your home reappraised if you think it has gone up in value from the original sales price or appraised value.
Another option is a piggyback mortgage. This is a second mortgage or home equity loan that is taken out with a first mortgage. For example, an "80-10-10" piggyback mortgage covers the purchase price with 80 percent from the first mortgage, 10 percent from your down payment, and 10 percent from the second loan, also called a piggyback loan.
This allows you to have a low down payment of 10 percent, but not have a loan-to-value balance of 90 percent that would require PMI. Instead, the two loans lower the LTV and don't require PMI.
Finally, there's the option of lender-paid mortgage insurance, or LMPI. It includes the cost of PMI in a higher mortgage interest rate, meaning you'd pay more in interest over the life of the loan.