What to Do If Your House Is Slow to Sell
Posted by Erik Ymer on Friday, July 27, 2018 at 6:00 AM
By Erik Ymer / July 27, 2018
Comment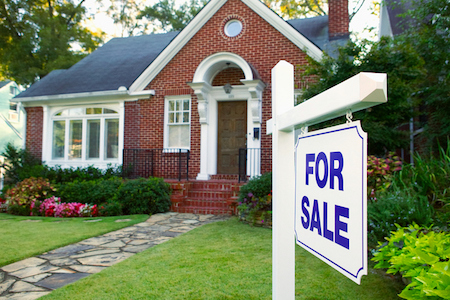 If you recently put your home on the market, you want it to sell quickly. Unfortunately, that doesn't always happen. When a house is slow to sell, it's usually because of one of three things: price, appearance or marketing strategy.
Price
You need to set a reasonable price for your house. When determining an asking price, consider what comparable homes in the area were sold for recently, which may be less than the price you would like to get.
When you set a price, you need to consider the current condition of your house and any renovations the buyers would likely need to make. If the kitchen or bathrooms are dated, the roof needs to be replaced, or the HVAC system needs work, those are costs the buyers will need to incur. Those things need to be considered when you set your asking price. You can sell a house that needs work, but you need to be fair and realistic and not expect people to pay more than it's worth in its current condition.
Appearance
Curb appeal is critically important when selling a home. The first thing people will notice is the condition of the exterior and the yard. If the paint is peeling, the grass is overgrown or the hedges need trimming, that will create a negative first impression that will be difficult to overcome.
You also need to consider the condition of the interior of your house. If it looks cluttered or dirty, it will be difficult to attract buyers. Even the lighting can have an impact. A brightly lit home is much more appealing than one that is poorly illuminated.
Marketing
The way you're advertising and promoting your home can be making it difficult to sell. You should hire a professional photographer to take pictures of your house, but only after you have cleaned up, decluttered and landscaped. Since many people begin their home-buying process online, they will rely on pictures to decide whether a home is worth looking at in person.
You need to make it easy for people to view your house. Prospective buyers want to move quickly. If you place a lot of restrictions on when people can view your house or require a lot of notice, that can make it difficult for potential buyers, and they will likely look elsewhere for their dream house.
Talk to Your Real Estate Agent
If your house has been on the market for several weeks, or even months, these are a few likely reasons why. A real estate agent will be able to tell you why your house has been slow to sell, and may recommend lowering the price, improving the curb appeal or making changes to your marketing strategy. Heeding an agent's advice can speed up the process of selling your home.