What to Expect at Closing
Posted by Erik Ymer on Wednesday, December 12, 2018 at 1:00 AM
By Erik Ymer / December 12, 2018
Comment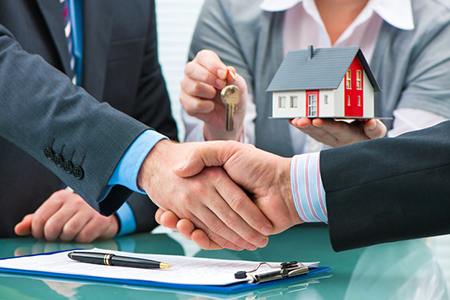 Long after first seeing the home of your dreams and deciding to buy it, and just before getting the keys to it, comes the closing process.
It sounds ominous, but it's a simple enough process where several professionals help walk you through the steps to complete the home buying transaction. It will likely include your real estate agent, title and mortgage company officials, and possibly the seller and your attorney, if you have one.
Here are some things to expect at the closing table:
A walkthrough of the home
Before the closing, your real estate agent and possibly the sellers and their agent, will walk through the property to ensure the condition is as it should be and as specified in the contract.
This can include making sure the windows work and that everything is cleaned.
Be prepared to pay
You'll pay your share of closing costs and will need to bring money for the down payment. Ask your agent what type of payment is accepted. A check from your bank may be good enough, or a certified or cashier's check may be needed. The balance will be provided by a check from your lender.
The HUD Uniform Settlement Statement will detail the closing costs and all the money involved in the transaction, and who will pay them. Both you and the seller will sign the statement.
Bring ID and proof of insurance
You'll need to show your identification, such as a driver's license or passport. Also bring a copy of your homeowner's insurance and proof of payment. Your lender will want the documents before closing on the home.
Sign, and sign some more
Get ready to sign your name — again and again. The buyer and seller will be required to sign several documents to transfer ownership of the home, and these can go on for pages and pages.
These can include the purchase agreement, promissory note on your loan, mortgage and title documents, settlement statement and truth in lending statement. The deed to the home to transfer ownership of the property to you will also be signed.
You'll get copies of everything and the documents will be filed at the county recorder's office.
You get the keys
Finally, you'll get what you've been thinking months, possibly years, about — the keys to your new home.
You'll probably want to change the locks after moving in, but these keys are yours and the final step in the closing process.