What to Expect from a Home Inspection
Posted by Erik Ymer on Friday, October 5, 2018 at 2:00 AM
By Erik Ymer / October 5, 2018
Comment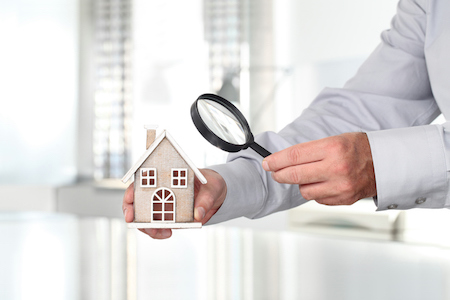 A home inspection can make or break a transaction. Without it, you wouldn't know if you're buying a money pit or a home that will last a lifetime.
Homebuyers are responsible for hiring a professional home inspector, who should uncover possible problems before they buy the home. An offer on a home is often conditional upon a successful inspection.
The inspector should evaluate the physical structure and its critical internal systems. These include:
Electrical
Plumbing
Heating and cooling systems
Walls, ceiling and flooring
Windows and doors
Roof
Basement
Attic
Foundation
Insulation
There are some things a home inspector may not uncover. These can include hidden problems like pests, mold, asbestos and flaws in areas below ground or that are inaccessible, such as wells and septic tanks. Additional inspections, such as for termites, may be needed for those areas. Some states require a pest inspector before a home loan can close. Even if it's optional, a pest inspection is a good thing to add as a buyer.
Try to be at the home during the inspection. Follow the inspector around the house and ask questions. You should be able to ask about potential issues and how to make repairs or take care of certain areas of the home.
Don't chat the inspector up too much. It could distract them from their work and they could miss something. If you can't be there, meet with them later to go over the report.
Remember that an inspection is only a snapshot of the time and day of the inspection. A home might perform differently in the winter than the summer.
Home inspections are very detailed, so expect to see dozens of issues—many of them small—in the list of deficiencies. The severity of each problem should be listed, and some may even include cost estimates to fix each issue.
If there are too many problems than you're willing to handle that are found in a home inspection, you can back out of the sale or negotiate with the seller to make the repairs or lower the price.
But not all infractions are equal. If you're going to negotiate some repairs, focus on the red flag items such as the roof, foundation, HVAC systems or other expensive problems. Don't worry about small details like a cracked electrical cover or small things that can be easily fixed with a trip to the hardware store.