Why Home Inspections Are a Must
Posted by Erik Ymer on Tuesday, January 23, 2018 at 10:52 AM
By Erik Ymer / January 23, 2018
Comment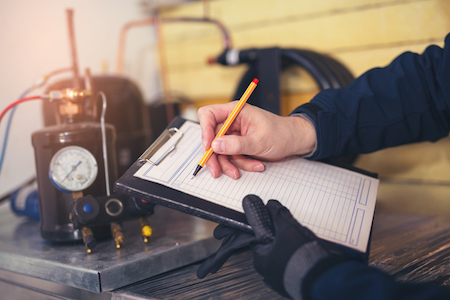 Buying a house is one of the best decisions you may ever make, and it's always a thrill to go through the process. But there are ups and downs on the road to homeownership and sometimes things can get a bit overwhelming. The house you want to buy might seem like the perfect home, but upon further inspection, hiding underneath that dream home could be potentially serious defects that can make your future investment a costly one.
That's why you should hire a home inspector for every sale. You probably know the general idea behind an inspector's job—taking a thorough look at the house and finding out if anything is wrong with it—but it's much more detailed than you think.
A home inspector will do a complete physical inspection of the entire structure and systems of your prospective home. While you may love how beautiful the living room's wood floors are, your inspector can tell if the flooring itself will stand for another 20 years.
A typical inspector's report will cover the condition of the home's heating system; central air conditioning system (temperature permitting); interior plumbing and electrical systems; the roof, attic and visible insulation; walls, ceilings, floors, windows and doors; and the foundation, basement and structural components.
Best of all, an inspector is an objective voice that will determine not only the condition of the home, but will also provide details of any immediate or future risks based on what's in the report. Those are future costs you will need to consider.
A complete inspection will list the positive and negative aspects of the house, as well as the maintenance that will be necessary to keep it in good shape. Once an inspection is over, both parties in the transaction will have a much clearer understanding of the property value and what it needs in terms of repairs and maintenance.
Understanding these issues could help you at the negotiating table, as well. The home in good working order may have been worth $350,000. But if $20,000 of work needs to be done to fix the roof or replace faulty wiring, you may be able to argue that the price should be lower.
Before jumping into any contract signing, you should hire an inspector to look over the good, the bad and the ugly of what your new home really offers.